Authentic Mexican Food with a 'Fresh' Twist
"I named our restaurant Fresco (fresh) ...
because there really is no other way"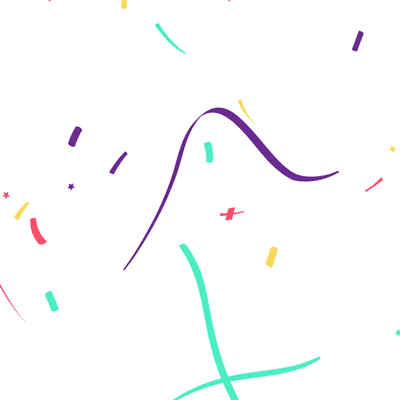 Enjoy Fresh, Favorite Mexican Cuisine And Unique, Hand-Crafted Artisan Treasures
By Cheryl Conway of The Black River News; Chester Edition
Its only in downtown Chester, but with just one step inside Fresco Mexican Restaurant guests will be swept away into a world that is easy to describe as charming, inviting, fresh and bright.
​
From the warm welcome by owners as customers walk through the door, to the bright, bold décor with its colorful paintings on the walls, bright blue tables and chairs – along with the relaxing music and the tasty, fresh cuisine, Fresco Mexican offers a wonderful atmosphere for dining day or night. But the experience does not end there as right next door, customers can shop for the most fabulous collection of handcrafted art at their Boutique Random Acts of Fresco.
​
Voted top three in the 2015 Readers Choice Awards for Best Restaurants and Food by "Morris Essex Health and Life" magazine, Fresco Mexican restaurant on Main Street in Chester offers a distinctive lunch and dinner menus with a variety of favorites from Mexico. Opened in Chester since 2010, the first restaurant- Fresco- had been located in Flanders since 2006. Owners Marco Rojas and Carlos Cervantes joined their years of passion to establish one of the finest Mexican area restaurants.
​
Rojas, from Guadalajara Mexico, developed his regional style of Mexican cooking in his mother's kitchen. It was there where he learned how to use the fresh produce, cheese, and meats from the local merchants. Relocated to New Jersey in the late eighties, Rojas expanded his skills of international cuisine working as executive chef at The Black Horse Pub in Mendham and The Short Hills Club in Short Hills. "I named our restaurant Fresco (fresh) because there really is no other way," Rojas says on his website.
​
Cervantes, from Key West, started his career in hotels at the famed Pier House Beach Club and Resort. After moving to NJ in 1988, Carlos managed various restaurants throughout the northern NJ area; including 15 years at The Madison Hotel in Morristown as a sales and catering manager. The two joined forces in 2006 with Fresco in Flanders, moved to Chester four years later, and then one year later, in 2011, opened up a unique gift shop right next door- Random Acts of Fresco - featuring hand-crafted artisan imports from countries such as Mexico, Peru, Guatemala, Haiti, India and Ecuador.
​
Unlike various countries represented at the boutique, the restaurant features all Mexican specialties. For drink, customers can bring their own alcohol, and add to the restaurant's fresh made non-alcoholic margarita mix. Mexican sodas are available, but the Hibiscus Iced Tea made from the dry flower is most refreshing. Guests can buy a bag full of the flowered leaves at the restaurant and at Random Acts of Fresco to make their own at home.
​
The best, homemade tortilla chips with salsas such as mild chipotle and tomatillo salsa with cilantro comes next. Chilled Gazpacho, a cold tomato soup with cucumbers and chopped vegetable garnish of peppers and onions is popular to start. If dining with another, the Bocadillo Platter appetizer is a great one to share as it includes three specialties- Chicken Empanadas, Beef Taquitos, and Guacamole that is chunky style and as fresh as it gets. The Sangrita Chicken Salad comes marinated in homemade orange-tomato dressing, and includes crisp greens, grapes, avocado, fried plantains, spiced pecans and fresh orange.
​
For an entrée, the Shrimp Al Pastor Molcajete is a house specialty served hot in a bubbling Aztec Stone Dish, which can also be purchased at the boutique next door. Enjoy fresh, full of flavor shrimp combined with chorizo, and fresh pineapple with poblano peppers, and onions in a spicy ancho chili sauce; and accompanied with Mexican rice, refried beans, and homemade tortillas. Preparations of this dish change weekly. Some other entrees on the menu include burritos, paninis, tacos, and wraps all popular for lunch; and a variety of dishes like enchiladas, chimichangas, chile relleno, nachos and so many dishes varying chicken, pork, steak, shrimp and vegetarian. On the kid's menu, young guests can enjoy favorites like salchipulpo, quesadillas, nachos and more.
​
Whether an appetizer, entrée, dessert or a drink, presentation is eye appealing. The Pastel de Tres Leches which is a moist vanilla cake soaked in three types of milk and brandy, with a layer of white icing, swirled chocolate sauce on the plate and two sliced strawberries. Sharing is not recommended, as it is that good and definitely worth the calories. Fresco Mexican also collaborates with The Sweet Spot Bake Shoppe down the street in Chester, offering their Chocolate Coffee Brownie Pops and Lime Margarita bars. Cervantes is working on adding Margarita Cheesecake to his dessert menu.
Once the owners were settled in their new restaurant, they started to research the idea for a boutique next door, says Cervantes. Just one year later, Random Acts of Fresco opened its doors. Random Fresco started with Mexican art, so he and his partners visited Mexico and came back with fabulous finds, all purchased from wonderful artist throughout the region. Random has since expanded to other countries and filled up the boutique with Ecuadorian jewelry; textiles and embroidered pillows from Guatemala; scarves from India; Haitian metal art made from discarded 55 gallon steel oil drums recycled into wall décor like a giant sunflower; Impressive pottery; and upscale jewelry with gold and pearls featuring artists from New York and Boston.
​
Customers stand in awe at the selection and variety, such as heart sconces made from iron, Day of The Dead Art like the painted ceramic skulls and skull wine stoppers, a fan favorite, Mexican mirrors with tin roses made out of recycled aluminum, leather and fabric handbags, woven belts from India, a pig sculpture with four pigs standing on top of the other, iridescent glasses made from blow fused glass in Mexico, authentic Mexican saddle purses, printed scarves, decorative plates, candles, table runners, picture frames, statues, vases, colorful necklaces, earrings, bracelets, and so much more.
​
Customers will also appreciate the later hours and outside dining in the front patio open as the weather permits from spring to the fall.
"Eat, Eat, Eat… Shop, Shop, Shop" Cervantes stresses.